Chicago Land Surveying is a local marketing website for land surveying in the Chicagoland area.
Our Land Surveyors offer services to a broad spectrum of clients in Illinois, including the entire metro ​Chicago area, including the following areas: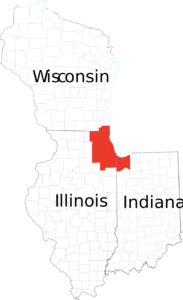 Chicago-Aurora-Joliet, IL Metro Division
Cook County, IL
Dekalb County, IL
DuPage County, IL
Grundy County, IL
Kane County, IL
Kendall County, IL
McHenry County, IL
Will County, IL
Gary, IN Metro Division
Jasper County, IN
Lake County, IN
Newton County, IN
Porter County, IN
Lake County-Kenosha County IL-WI Metro Division
Lake County, IL
Kenosha County, WI
Our clientele typically consists of individuals, businesses, development professionals (residential and commercial), industries, and government entities.
Land Surveying is the basis for all types of development. We provide a wide range of innovative, reliable and visionary surveying services.
Land Surveys (Cadastral Surveys)
ALTA Surveys
Boundary Surveys
GPS Control Surveys
Lot Survey/Mortgage Surveys
Subdivision Platting
Engineering Surveys
Topographic Surveys
High Definition Surveys – Laser Scanning
Route Surveying
Flood Studies
Monitoring Well Certifications
Commercial Land Surveying
Residential Land Surveying
Mapping & Land Planning

Aerial Mapping Control Surveys
Section Corner Surveys
Global Position System (GPS) Surveying
Topographic Mapping
GIS Mapping
Aerial Mapping – Drone Mapping
LiDAR Mapping
Land Planning
Construction Surveying/Construction Staking
Earthwork Grading
Utility Line Staking
Road Alignment Staking
Bridge Staking
Foundation Staking
Building Corner Locations
If we can help you with any type of Land Surveying in the future in the Chicago area, please don't hesitate to contact us at
(312) 313-1953

or fill out our contact form to the right.